Hey
Brandon here(19yrs)
Ok...About me.
I'm a male witch, and I've been studing the craft for almost three years and reading the tarot for going on the same amount of time although my ability to memorize them leaves much to be desired.
I've been studying for a relatively short amount of time but I've found that I'm more learned than people who claim to have been studying for decades. It makes me mad that out there there are old perverts who will try to trick kids my age into believing that they can "transfer" there power (scoffing) to younger witches. Don't listen to these people they can't do anything like that they're actually trying to tranfer their *#$@s (genitals) to yours.
My best friend is a witch too, and she's the only person I know that doesn't come off as a wannabe witch. I've met too many people who think they're the vampire Lestat or something.




Books
*A Child Called It--David Peltzer
Spell Crafts--Scott Cunningham & David Harrington
Practical CandleBurning Rituals--Raymond Buckland
Earth Power--Scott Cunningham
Earth, Air, Fire, & Water--Scott Cunningham
Advance Candle Magick--Raymond Buckland
Gypsy Magick and Witchcraft--Raymond Buckland
Bucklands Complete Guide To Witchcraft--Raymond Buckland
**Beneath A Mountain Moon--Silver Ravenwolf
To Ride A Silver Broomstick--Silver Ravenwolf
To Stir A Magick Cauldron--Silver Ravenwolf
To Light A Sacred Flame--Silver Ravenwolf
Teen Witch--Silver Ravenwolf

*Not Wicca Related
**Fiction

Movies
The Cell
The Gift
X-Men
Cruel Intentions (I hated the prequel so bad I thought I'd die and got to hell (Cruel Intentions 2))

This is the music I like, I'm so corny...
I'm the biggest Lauryn Hill fan know beneath Divinity.
I (i know) love Mariah Carey, Billie Holiday, Matchbox Twenty, Savage Garden, one of my best friends Julie Riggs (watch out for her, she'll be coming out). I like all music although I only tolerate Manson by a thread because my best friend (Michelle) listens to him like without him she'd die and go to hell.





I'm 19 years old and I'm like 5'8 or something and I weigh 185, I'm black (and the only black witch anyone I know has met), I work at Wendys (fighting the tears), but next fall I'm going to start college and in two years I'll be off for New York or Maimi (haven't decided) for Pharmacy School.

I'm from Canton, Ohio and nobody knows where that is until I say "Football Hall of Fame" and if you still don't know where that is I respect you all the more because I hate football (not to mention wrestling).
I consider myself a writer, which is a wonderful job to claim because you don't actually have to be employed to be a writer (like actor) and you don't actually have to write well (trust me I've read some horrible stuff). I love poetry and sadly I feel that I'm horrible at it, but I may or may not post some of mine if you send me some of yours and even if it's wicca related or not I'll post it if it rocks me.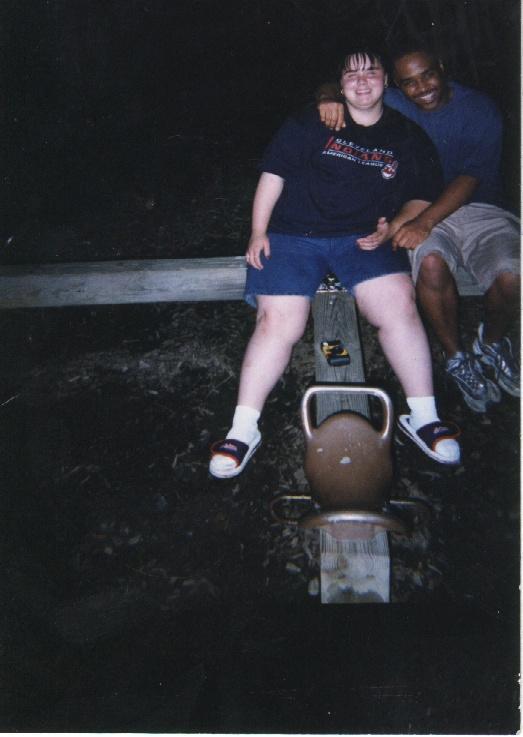 I work at Wendys I hate my F@!#ing job, I hate 99.9 percent of the people who come in, because half feel that they are better than me because I'm wearing the dumbest hat they've ever seen!